The Benefits of a Ketogenic Diet
The Ketogenic diet refers to a form of dieting where high fats, adequate protein and low carbs are consumed. Its aim is to deplete the body's glycogen reserves so that it relies on fat and protein for energy.
The body then undergoes ketosis, which is a metabolic state in which your liver produces a high number of ketones as an alternative fuel source for the brain. This form of dieting is quite popular, with dozens of pictures showing before and after results circulating all over social media. These are some benefits of the keto diet and how it may help in achieving your goals.  
Several studies have shown that people on a high fat, low carb diet burn fat at a faster rate than those with a high carb, low fat diet. This is primarily because lower insulin levels caused by the low carb diet (keto), help to remove excess water from the body.
During ketosis, you experience reduced levels of hunger, which can be extremely beneficial in controlling caloric intake, promoting overall weight loss. It has been noted that low carb diets are also effective in reducing visceral fat, primarily stored in the abdominal cavity.  
The ketones produced from a low carb diet are a much more efficient source of energy than glucose. Studies have indicated that they can improve cognitive impairment and even help with diseases such as Alzheimer's and Parkinson's.
The high-fat diet helps to support the balance of essential omega 3s and omega 6s which are vital for optimal brain function. Additionally, ketosis is able to boost mitochondria production and adenosine triphosphate within the brain's memory cells, thereby improving mental performance and clarity.  
Reduced risk of Chronic Disease
A ketogenic diet can boost the body's defense against a variety of conditions. By reducing inflammation, and improving mitochondrial function, it can help to mitigate the risk of developing several chronic diseases. Cancer cells typically possess abnormal mitochondria, which need an increased supply of glycogen.
Ketosis allows for normal cells to be fed while starving the cancer cells, as they are unable to utilize the ketones for energy because of their dysfunctional mitochondria.  
High blood pressure significantly increases the risk of several diseases and is a leading cause of deaths worldwide. A low-carb diet has been proven to be more effective than a low-fat diet in reducing blood pressure. In fact, some claim that it is just as effective as taking pills. This combined with the weight loss derived from a ketogenic diet, is sure to vastly improve cardiovascular health and function.  
It has been proven by numerous studies in the realm of nutrition science, that this form of dieting can have a very positive impact on your overall health and bodily function. As long as you can find a way to maintain the discipline, the rewards are abundant. For those that have not been able to gain many results from traditional methods, the keto approach is definitely something worth considering.  
The Simplest, Most Effective Way to Lose Weight for Good
Let's face it, you've heard of the Keto diet (the success stories are everywhere on social media), but aren't sure exactly how it works.

That's because it's confusing for beginners to get started…

How many carbs and fat is enough? What foods are allowed and what is banned?

This quick 2 minute quiz makes it easy and gives you a step-by-step plan for starting Keto
The first diet where you are not deprived of delicious food
Mouth-Watering, "Cheat-Proof" Meals to Stop Cravings in Their Tracks
With our mouth-watering recipes, you'll love your Keto meals — so you won't be tempted to cheat! Our delicious and filling recipes stop cravings in their tracks. So it's easier for you to stay on track with your weight loss and the Keto diet.
Quick Grab-and-Go Breakfast Muffins? We've got those.
Sweet and salty Keto Fat Bombs? Check!
Hearty Bacon Vegetable Pasta? You betcha.
Follow This Plan to Force Your Body into Ketosis
Start burning fat as fuel, and make your body work FOR you instead of AGAINST
Four Weeks of Fat-Melting Keto Meals
Our plans show you exactly what to eat — every meal of every day — for 28 days. They include breakfast, lunch, dinner, and snacks. And they're curated by Keto experts from our private library of over 1,200 recipes. That means no guesswork or stress about if you're "doing it right."
Customized Measurements to Deliver BIG Results FAST — Without Cravings
Our custom Keto meal plans help you lose weight fast…without cravings. Because we build your plan to target your exact nutritional needs. We tailor every plan to you, based on 63 different data points from the survey you just finished. We account for everything — including your age, gender, activity level, current weight, and goal weight. That way, we can give you the perfect balance of calories and nutrients to feel full and fight cravings, while still seeing the pounds melt away without exercise.
Ingredients Tailored for Your Taste Buds, So You Love Every Bite
We also customize the meals in our Keto plans for your tastebuds, based on the form you just sent us. So your meals will ONLY use foods you like, and won't have any foods you don't like. That way, you will love every bite as you watch the pounds fall off.

Simple, Fast, and Easy-to-Follow Recipes
Anyone can make the delicious, fat-melting Keto recipes in our custom meal plans. (Even if you had a hard time with Home Ec back in high school.) Most of the recipes only use five ingredients. And almost all of them have fewer than 10 ingredients.

Just look at these tasty dishes…
Zesty Chicken and Avocado Salad? Six ingredients.
Garden-fresh Quick and Easy Low-Carb Caprese Salad? Four ingredients.
You can even make our melty, savory Keto Grilled Cheese Sandwiches with only five ingredients!
Even better, most recipes are only a few steps long and take just 15 minutes from start to finish.
Want to make our comforting, guilt-free Bacon, Egg, and Cheese in a Mug? It's only five steps and 65 seconds in the microwave.
How about crispy and tender Keto Chicken Strips? Just four steps and 15 minutes of baking.
And you can make our refreshing Simple Lemon Pepper Tuna in ONE step! (Just mix up the ingredients and you're good to go!)
Best of all, you can make most of our recipes without any fancy kitchen equipment. For 95% of the meals, you just need a standard set of pots, pans, and utensils. Plus you can make them in advance and bring them with you to work.
Meals With Affordable, Everyday Foods
We make sure our recipes only use ingredients you can find in a "normal" grocery store. Things like chicken breast, spinach, and olive oil. You won't need any "crazy" speciality foods. You should be able to get 99% of the ingredients at stores like Kroger, Publix, ShopRite, Target, and Wal-Mart. And many of the non-perishable items are also available on Amazon. So you shouldn't see a big spike in your grocery bill, either.
Time-Saving Weekly Grocery Lists
Every meal plan also includes a time-saving weekly grocery list that coordinates with each week's recipes. That way you don't have to go line-by-line through each recipe and write down the ingredients before you can go shopping.

We do it all for you!
‍
Just print out the shopping list and take it to the market, or even shop from the convenience of your phone. Either way, our grocery lists will let you get in and out of the store in no time.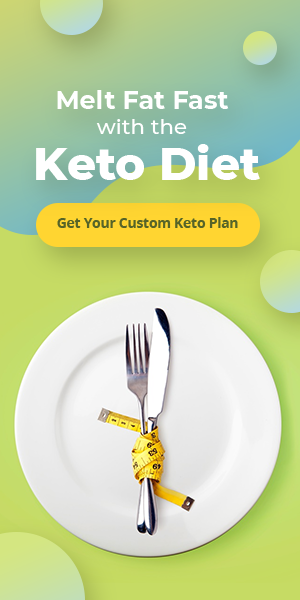 Activelifestyle – Copyright 2020 – All rights reserved.